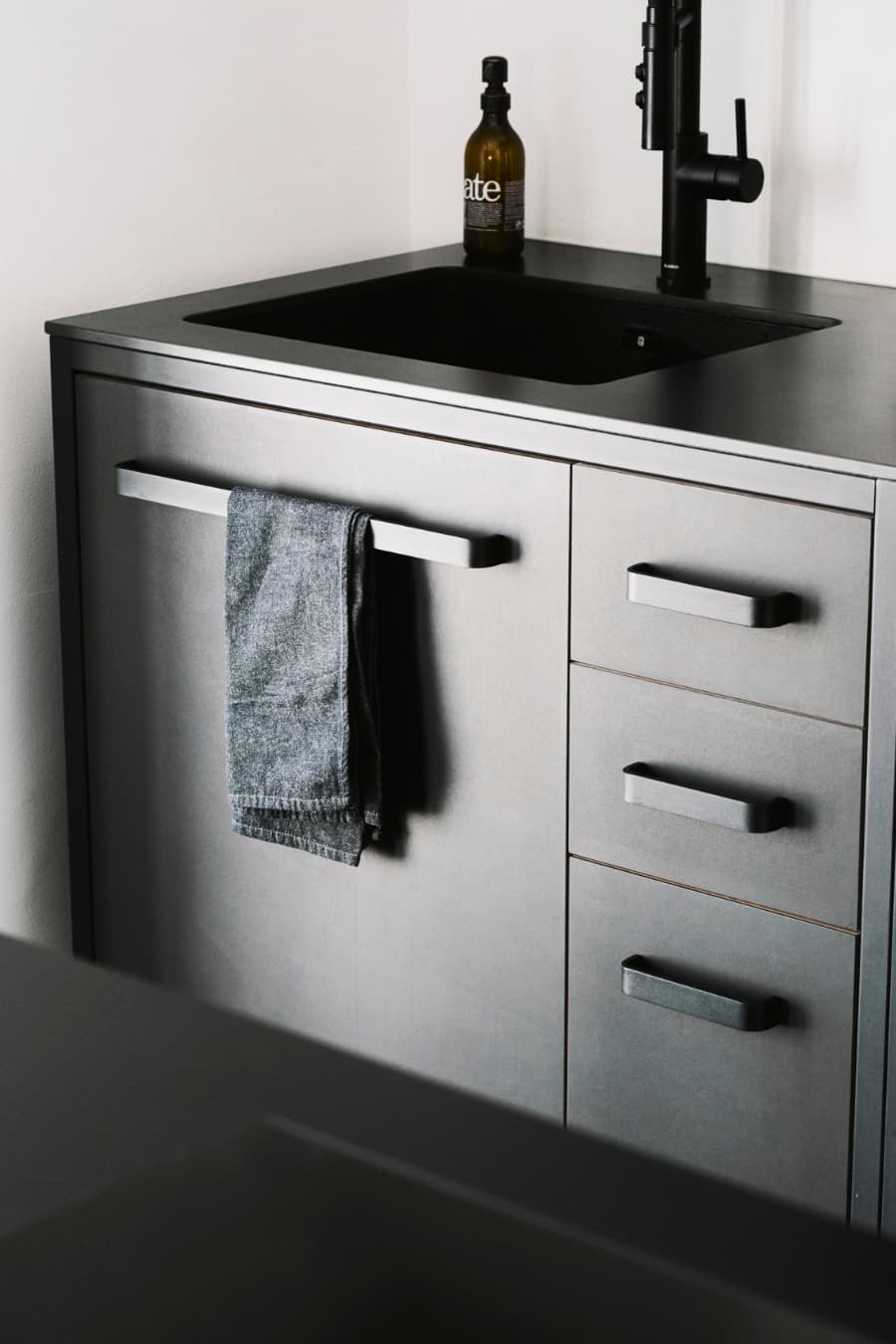 Advantages of the wall module?
Compared to the classic kitchen market, our module is 6 cm deeper. This creates more space for working and storage. To make good use of the space on your wall in the width, the kitchen base cabinet can be extended in 30 cm steps.  
And if circumstances make it necessary, this kitchen furniture can also be expanded or integrated into a larger kitchen island at any time. 
You still have questions about different widths, connections, sockets or something else? Just write us a short message.