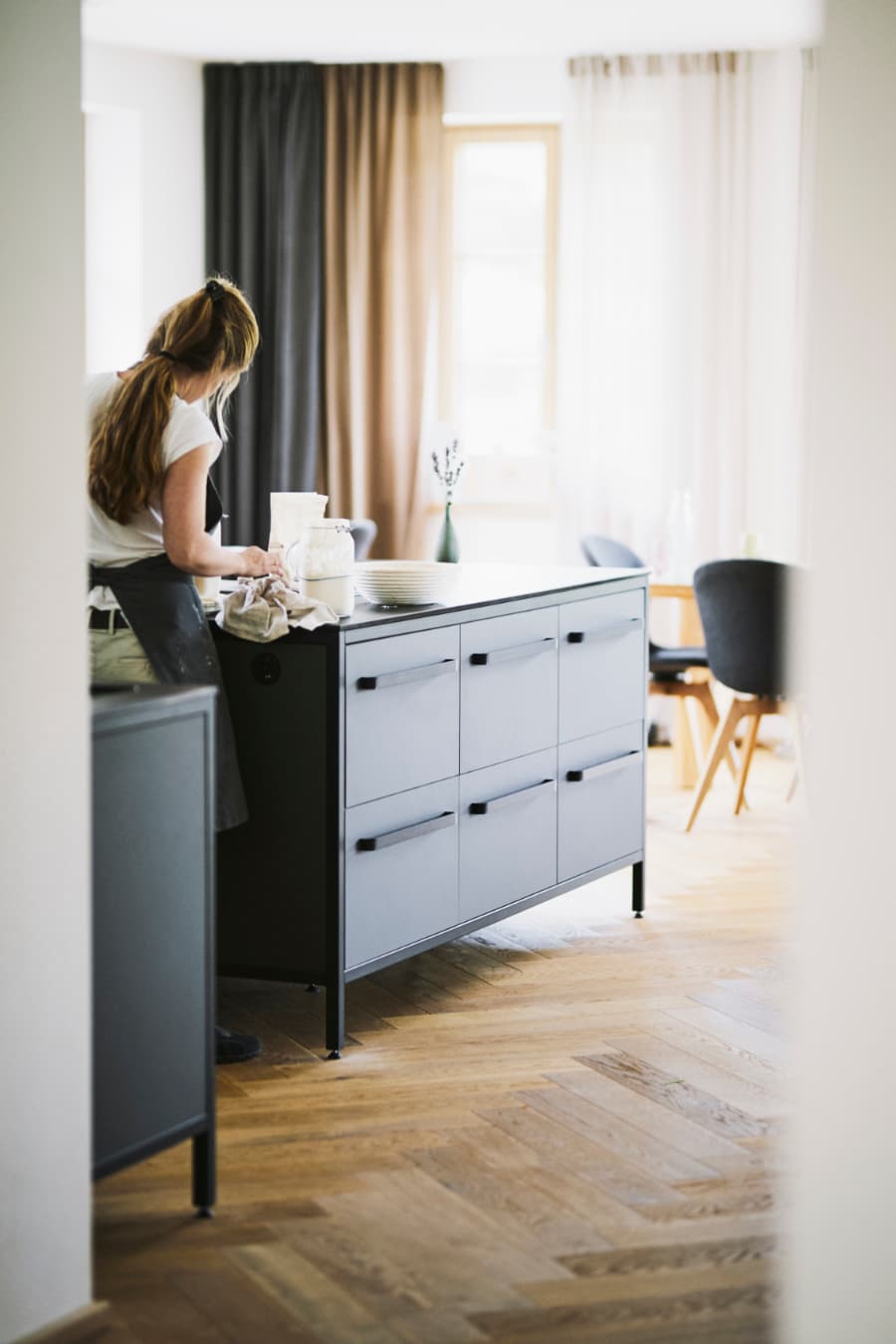 Advantages of the kitchen island?
With drawers on both sides, the kitchen island offers maximum storage space. With a width of either 102 cm, 112 cm or 132 cm, it also makes an oversized countertop where the whole family can cook together. 
The side facing away from the hob provides storage space for plates, cutlery and all the utensils that should not be missing from the dining table. This allows the table to be set without disturbing the flow of the kitchen.
You still have questions about different widths, connections, sockets or something else? Just write us a short message.